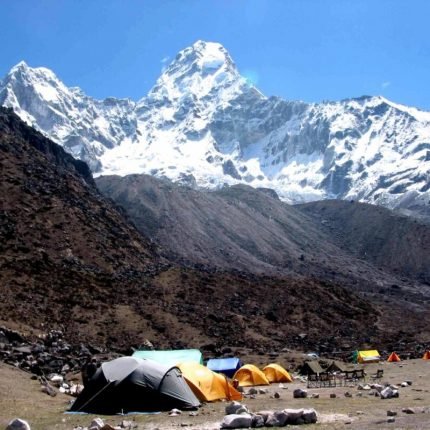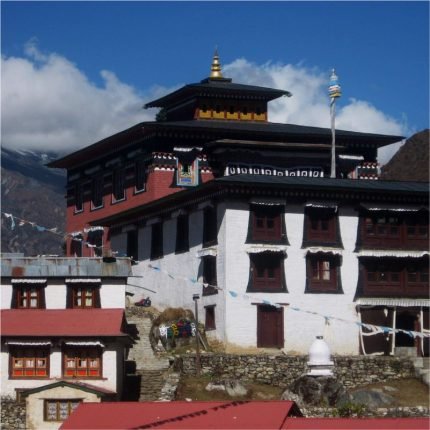 Considered 'The Most Beautiful Mountain' in the world, Mt.Ama Dablam stands at 6812m. The peak is located in the Solokhumbu region of Nepal and is by far the most dominant mountain in terms of views while trekking through the region. Just shy of 7000m by a a few hundred meters, this is one of the most technically challenging peaks  that one can climb. 
Climbing Mt.Ama Dablam requires extensive technical prowess. Prior experience of climbing mountains is mandatory and the climber is expected to have solid experience of climbing peaks above 6000m. One must have already experienced the rigors of high-altitude, involving excellent physical fitness, technical proficiency, perseverance to endure harsh weather conditions, and the ability to stay away from home for extended periods of time.

To make things easier for you, we've compiled a list of pre-requisites that are required to climb Mt.Ama Dablam:

Physical Fitness:

This forms the most important aspect of climbing Mt.Ama Dablam. Climbers are expected to have an exceptional level of physical fitness. Consistent, structured training specific to mountaineering over a period of 12-18 months will be an absolute requirement for anyone looking to climb this mountain.

Mountaineering Experience:

Climbers must have a substantial amount of mountaineering experience to take part in this climb. We prefer climbers who have already climbed a few peaks in the 5000m-6000m and at least one 7000m peak. This ensures that the climber is well experienced and aware of all the finer aspects of mountaineering like the technical know-how (Rock, Snow & Ice), camping proficiency, and ability to stay & perform for weeks together in a high altitude environment.


Please check out our 'Training' page for custom programs for your climbs.
Cost Includes / Excludes
Cost Includes
Transfers to and fro, as mentioned in the itinerary.
A total of 6 nights' accommodation in a Standard Hotel in Kathmandu on bed/breakfast plan. 3 nights before expedition and 3 nights after expedition.
Welcome group dinner in Kathmandu.
Flight booking from Kathmandu-Lukla-Kathmandu for members.
Flight booking from Kathmandu-Lukla-Kathmandu for Liaison Officer and Nepali staff.
Baggage allowance of 45 kg (maximum) per person. Cargo flights, porters and yaks for member's baggage to base camp and back.
Transportation of food supplies to Base Camp from Kathmandu (Cargo to Lukla and then by porter to base camp).
Full board at the lodges during the trek from Lukla to base camp and return.
Full board services during the climb of Lobuche East along with the support of Sherpa guide.
Services of expedition base camp manager and expedition climbing Sirdar (chief of Sherpa staff).
One experienced high altitude Sherpa Guide per climber to assist the climber during climb and summit attempt. Also to carry all food and gear to higher camps.
All bonuses for Climbing (non-refundable).
6 Supplemental oxygen bottles (4 lts) per member with Mask and Regulator (on rental basis). 3 bottles of oxygen per Sherpa. Brand provided: Top Out.
Common climbing equipment (necessary rope, ice bars, ice screws, etc)
Clean Mountain Cans at Camp II
Restop toilet bags for use on mountain.
Parabolic Solar Cookers at Base Camp.
Sat Phone available at Base camp on pay per use.
Wi-fi Internet at base camp, on pay per use.
Weather forecast reports from international agencies
Walkie-talkies for each member and Sherpa partnered team and base unit at Base Camp and Camp-2.
Medical consultation services at the base camp with the HRA clinic at the base camp.
High altitude tents for all members and climbing Sherpas
Indian and Nepali style food at base camp and Camp 2.
Services of cook and kitchen boy at Base Camp and cook at Camp 2
All kitchen tent, stores tent, dining tents, toilet tents, tables and chairs, and cooking utensils for Base Camp.
Helicopter evacuation, hospitalization, medical & life insurance for Climbing Sherpas, Cooks, Liaison Officer, and local porters
Equipment allowances and wages for Climbing Sherpas, cooks, kitchen boys and Government Liaison Officer
Base Camp single tent with mattress and pillow for each member, climbing Sherpa, BC staff and Liaison Officer
Solar panel at Base Camp for light and charging small electronics. (Eg. mobile phones, amateur digital cameras and handheld video cameras). Generator during set hours for charging heavier electronics (eg. Laptops)
Personal solar powered reading light at each tent per member at base camp.
Khumbu Ice Fall route fixing.
Rope fixing fee for above Camp 2.
Applicable National park fees and local taxes.
Cost Excludes
International flight tickets from/to client's country of origin.
Fee for Nepalese Visa. Indian Citizens Do Not require a visa.
Lunch and dinner in Kathmandu.
Hotel after exceeding 6 nights stay in Kathmandu.
Personal climbing gear/equipment above base camp. Avg Cost: USD $5000 onwards.
Excess baggage beyond 45 kgs during the transport from Kathmandu-Lukla-base camp-Kathmandu.
Personal insurance such as accident, medical, emergency evacuation, and lost luggage. Avg Cost $1000 onwards.
Applicable permit fees and charges, for personal SAT phone and commercial filming etc.
Expenses of a personal nature such as hard and soft drinks, laundry, postage, telephone, Email, etc.
Any extra services, products, offers, activities, etc., which are not mentioned or covered in the Itinerary & Cost includes section.
Preparation
Equipment
Additional Info
FAQs
Policies
Safety is the highest priority in our expeditions. When we say safety, we just don't mean climbing. Right from the food you eat at our camps, to all the tiny pieces of rope & hardware, & our mountain/expedition guides are the best in class. All these will ensure the safest climbing experience.
Our Mountain Guides are of the finest in the region. They form the backbone of all our expeditions. Highly experienced, they bring all of it to your table, so that you'll enjoy the best of climbing experience on the big mountains.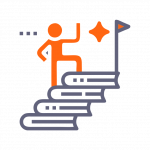 Honestly, it's an open secret that the above two aspects of safety and hospitality have been propelling our clients to the top of every summit. With over 90 summits to Everest and another 200 summits covering all the 7-Summits, we let the numbers speak our success.
Our base camp services across the globe are unrivaled! For us, a base camp is a "Home away from home". Whether you're from the west or the east, we ensure that we serve you your native food on a daily basis. With a host of custom packages to choose from, we're certain that you will not miss the comfort of your home!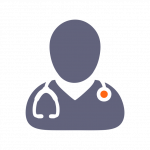 An experienced high altitude medical doctor is always with us during every expedition to Mt.Everest. He/she is always available at the Base Camp/ Advanced Base Camp for any medical related concern, however small the condition is. Well, in the mountains it's the small things that matter the most!
The weather plays the single most important factor on your probability of reaching the summit. We have 3 independent weather forecasts from the most reliable weather forecasters that ensure that we pick the most safest weather window for your summit attempt.